Workshop bonus - Inspiring Environmental Learning through Music & Song!
Thanks for signing up for the Inspiring Environmental Learning through Music & Song workshop hosted by the Outdoor Learning Store!
Here are some extra items I mentioned I would make available:
And here's the compilation of comments from the Zoom chat box.
When I'm finished doing report cards for this year, I will make that Spotify playlist of songs your suggested in the workshop.
Please sign up for my mailing list (see below) for occasional news, connections and teaching ideas.
Send me a note if you would like to have words and chords from the songs played in the presentation.
And don't forget to check out and join the Songs-for-Environmental Education community!
Always on the lookout for new voices, ideas and content.
Thanks again, hope to hear from you soon!
Here are the wordclouds crowdsourced from workshop attendees...
How and why do songs help us to learn?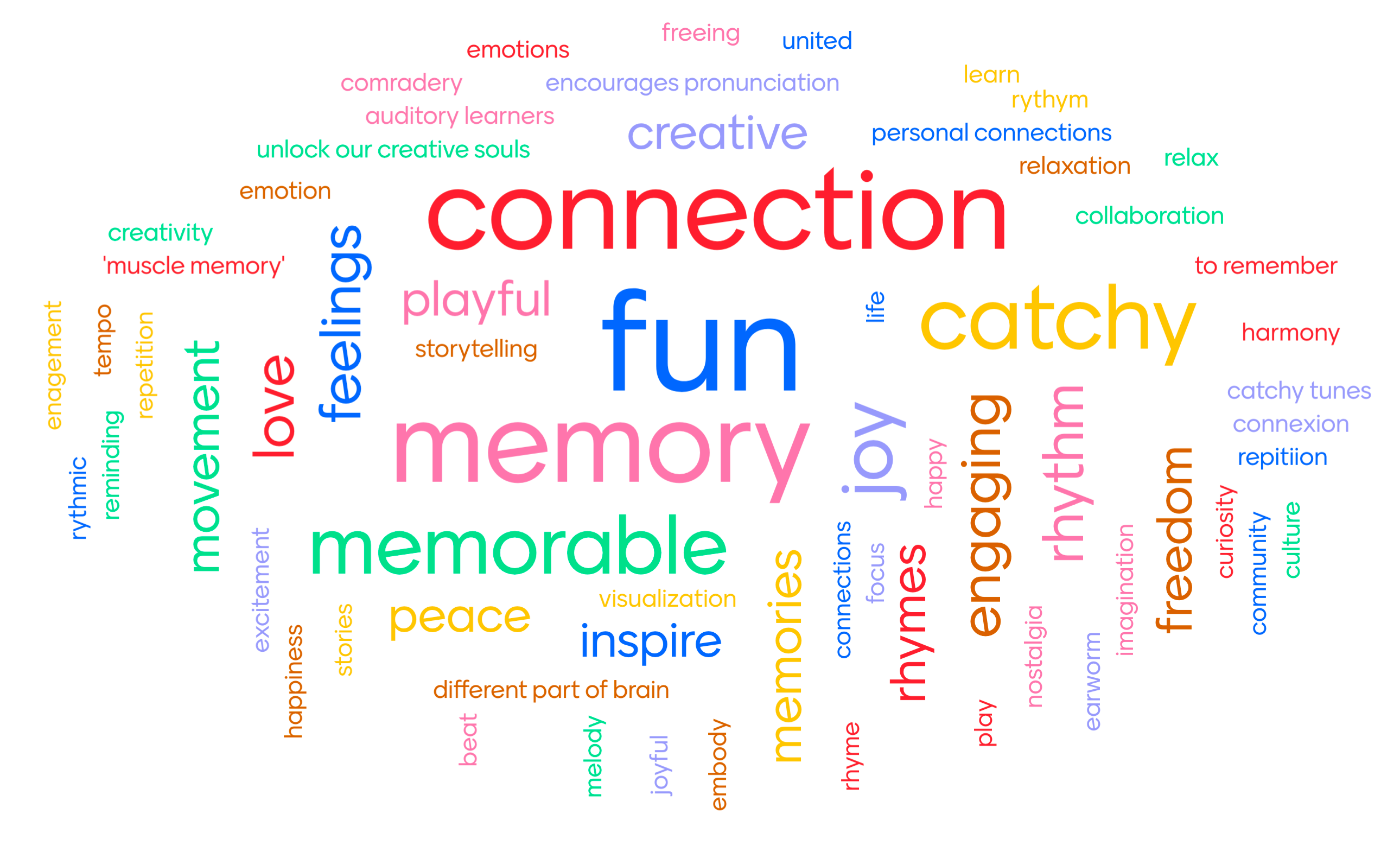 What elements make for an effective learning song?