Celebrate the oceans: song, Videos & Canada c3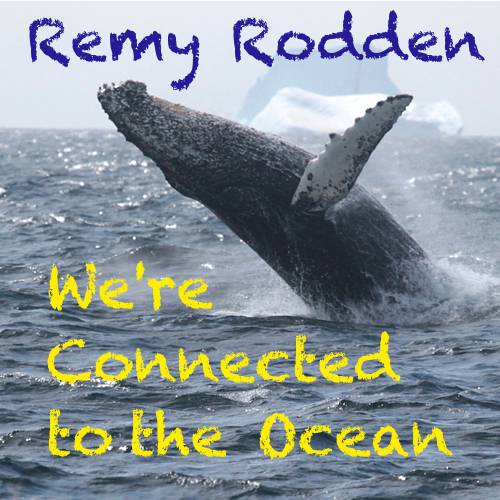 A couple of years ago on June 8 (World Oceans Day) we released a song called "We're Connected to the Ocean". This song was composed and recorded some years ago with assistance from the Canadian Wildlife Federation. Kind of melancholy, this song reminds us of our integral relationship with all life on the planet, including the oceans...and that we all have a part to play in protecting the ecosystems that support us all. 
If you're a guitar player and singer, here are the lyrics and chords.
Sing along with the lyrics video: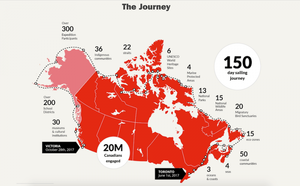 I'm honoured to have been a participant in the Canada C3 expedition in 2017. This Canada 150 Signature event took Canadians on a real and virtual research ship voyage from Toronto all the way through the Northwest Passage over to Victoria BC. Coast to coast to coast.
I was on Leg 12 of the expedition, which traveled from Tuktoyaktuk, NWT around Alaska through the Bering Strait to Prince Rupert BC.... including a visit to Yukon's famed Qikiqtaruk/Herschel Island.
Videos below:
Lyrics video for my Herschel Island Whaling Song which appears on my more mature-audience album In The Hills.
Join me as I host a  Facebook Live event from Herschel. Featuring Richard Gordon, Chief Ranger, dancers and drummers from Aklavik, NWT, and Richard and  Yukon Premier Sandy Silver singing along with the Herschel Island Whaling Song
Leg 12 Recap video with stunning drone footage of the far northwest of our continent. It finishes with a song co-written and performed by folks on board (photo at bottom of this page).
Thanks Canada C3 and all the sponsors of this amazing project. Watch for the epic and inspiring documentary, coming to a venue near you!