Introducing.... the envirosongsters!
NEWS FLASH!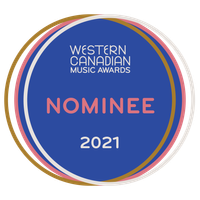 Both Peter and Remy have been nominated as solo performers for Children's Artist of the Year by the Western Canada Music Awards!!  | Remy website  |  Peter website
And together...
We're a dynamic DUO, of already established, multiple-award-winning, singer/songwriters, who synergistically finesse exhilarating, audience participation experiences. 
Two BIG HEARTS, curating and inspiring sing-along, action-along experiences for gatherings of kid hearts, helping kids feel listened to, and gloriously reminded that their voice matters.... 
Offering tailor-made concerts and songwriting/recording workshops, that ignite compassion, creativity and 'live' celebration of the various wealths that we share! 
How can we help you exceed expectations and/or realize your vision for your community's celebration?
Currently OPEN for booking requests -- if conditions allow! -- for 2021/22 seasons Canada-wide. WE DO ZOOM SHOWS!! Please contact us using the form at the bottom of the page.
THE LATEST: EARTHY CHATS PODCAST INTERVIEW
We've gone planet-wide again!  First interview on Green Teacher Magazine's delightful & informative "Earthy Chats" podcast!
Thank you Teachers & Parents, for keeping kids learning online & in the classroom!
Rare glimpses of tapping music to teach Enviro-Science & Language Literacy... Kids learn even better via songwriting and singing!
our "pivot" project: school at home video series
Quick Links:  
Companion Learning Resource with Curriculum Links, for Educators/Parents
BC/Yukon Big Ideas K-9 Curriculum Links Poster (standalone)
In lieu of a COVID-cancelled Yukon tour, Peter and Remy collaborated (remotely) to present six of their most popular educational songs in video format on YouTube for access by the K-7 school-family community. Topics range from habitat ("What's That Habitat?") and natural cycles ("Cycles" and "L'eau, notre plus beau cadeau")...to environmental stewardship (in "Green Kids on the Loose") and global citizenship (in "Proud Like a Mountain"). These engaging 8-14 minute videos offer maximum flexibility for teachers and parents to adapt to various learning levels, in diverse regions, to reinforce/deepen the mastery of units already completed and/or in-progress. A companion learning resource with curriculum links and activity ideas is available via the links above. See the songs-only playlist or the full videos with educational dialogue on the songs-and-stories playlist.
Workshop materials: Classroom to Communities